Mountain Fruits Company, Pakistan



since 2014

1'456 Farmers


Almonds, walnuts, apricots, apples and cherries

Max Havelaar,
EU-Bio

10'000 ha organic cultivation

Pakistan
(Gilgit-Baltistan)
​
Mountain Fruits Company (MFC) was founded in 2000 and is still the only Pakistani company that processes and exports organic and Fairtrade certified dried fruits, nuts and nut oils. The company grew out of a development project of the Aga Khan Foundation. It has maintained its original mission to improve and increase the income and scope of action of farmers' groups in the remote and region of Gilgit-Baltistan. "The almonds from Pakistan are sweeter in taste than the well-known Californian almonds. The size and color of individual almond kernels can vary, as the resident farmer:s farm over forty different varieties."

The "Gilgit-Baltistan" region is a Pakistani special territory in the extreme north of the country and part of the politically disputed region of Kashmir between India and Pakistan. Geographically, the region lies on the foothills of the Karakoram Mountains. This mountain range stretches across northern Pakistan, India and western China. Some of the highest mountains in the world are included, such as K2 (8051m), Gasherbrum I and II (8080m and 8034m).

Surrounded by this imposing mountain world are the cultivation areas of the small farmers who have joined the Mountain Fruits Association (MonAFFA). Today, there are a total of about 65 men's and 10 women's groups, which are organized into different fair trade associations depending on the valley to which they belong and are managed centrally by a MonAFFA board.

To date, about 50 percent of almond production is certified organic. It is intended that organic certification and sustainable production structures will be further expanded and promoted. Since time immemorial, neither pesticides nor artificial fertilizers have been used. This is for the simple reason that these tools cannot be purchased locally and the cost of them exceeds the budgets of small farmers.

When the harvest comes in September, MFC buys between 200 and 280 tons of almonds (in shell) from the approximately 1400 almond farmers in the region. The almonds are crushed and roughly pre-sorted by machine in a factory that was built specifically for this purpose in 2010. To reduce the risk of foreign parts to a minimum, the almonds are sorted again by hand after this machine processing. This work is done exclusively by female workers.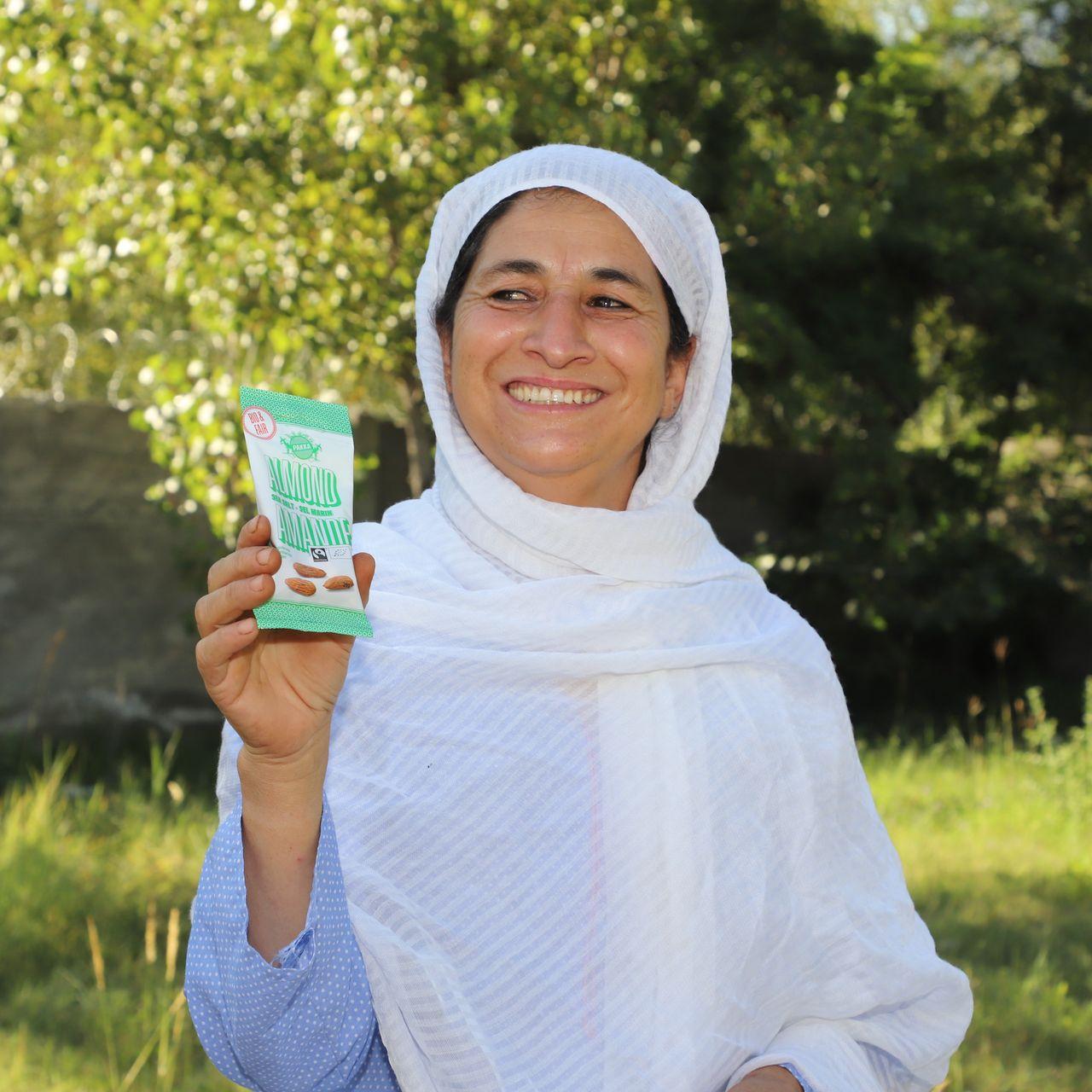 Farmerstories
The farmers behind the almonds
Find out who they are, where they live and what working with Pakka means to them.
Pakka products from Mountain Fruit Company
Ihr Dynamic Snippet wird hier angezeigt... Diese Meldung wird angezeigt, weil Sie weder einen Filter noch eine Vorlage zur Verwendung bereitgestellt haben

Where is Mountain Fruit Company
Damit eine Karte eingebettet werden kann, muss eine Adresse angegeben werden
Our other partners and suppliers