Since 2018

~100 Families

Cashew nuts, peanuts, mangoes, pineapples

FLO Fairtrade,
EU-Bio

2'500 ha organic cultivation

Colombia,
Vichada
"Kardianuts" literally means "nuts from the heart". The project involves the establishment and expansion of a sustainably producing model farm for organic and fair trade cashews in the hinterland of Colombia. The vision is to bring economic value creation and jobs to a structurally weak region.

A mixed crop of cashews and other crops - such as peanuts, pineapple and mango - is to be planted on 2500 hectares (the equivalent of 25 km2 or, more vividly, 3,500 soccer fields). This should improve soil quality and create new income opportunities for local smallholder families. The experience gained from the model farm is also used to help smallholder farmers establish their own farms. "Kardianuts" will provide the land, capital and technical support to enable the farming families to work for themselves as small entrepreneurs. "Kardianuts" in turn becomes a buyer of their products and sells them at home and abroad.

The aim is thus to develop a nursery for planting carefully selected seedlings or trees adapted to the area, in order to ensure high quality and sustainable cashew production in the future. "Kardianuts" will thus be able to provide quality seedlings for its plantations, small producers and other landowners in the region.
Another goal is to take the first steps towards establishing an agro-forestry system by planting test plots for the other fruit trees and agricultural products. In this way, we understand what a stable system with high biodiversity, fertile soils and thus good productivity should look like; of course, always in the spirit of regenerative agriculture.

"Kardianuts", with the support of Pakka, is building a biological fertilizer plant: as a basis and input for clean and sustainable agriculture, to ensure the supply of nutrients and support the regeneration of microbiology and soil structure in general.

Pakka is acting as a strategic investor and partner in this project and is actively developing the future. The Pakka Group is interested in the development of this area and in bringing the cashew nuts produced in the future to Europe. The import & distribution by Pakka ensures that the local farmers receive a regular income.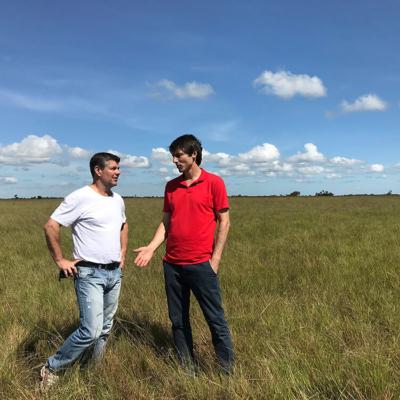 Damit eine Karte eingebettet werden kann, muss eine Adresse angegeben werden
Our other partners and suppliers