since 2018

~ 5'500 families

Cashew, Mangos (dried)

Max Havelaar,
EU-Bio

28'000 ha organic cultivation

Bobo Dioulasso, Burkina Faso
The company "gebana Burkina Faso" (formerly gebana Afrique) was founded in 2006. It started its business by drying mangoes, sourcing dried fruit from farmer groups and then inspecting, cutting and packaging it. However, due to repeated quality deficiencies, it increasingly invested in its own equipment. Early on, the idea arose to complement the seasonal dried mango production with the year-round processing of cashew nuts.

Because then, as now, Burkinabe cashews are exported to India as raw nuts and processed there, depriving the country of the added value of the final product. To finance a Burkinabe cashew production, dried mangoes were sold at a premium and the money collected was invested in the first cashew processing plant.

Today, "gebana Burkina Faso" buys both mangoes and cashew nuts from local cooperatives and processes them in its own factory. On the one hand, the company's own facilities guarantee a minimum quantity of qualitatively excellent goods; on the other hand, they serve as model units and for training purposes. This increases the quality of the products from the region and thus their marketability in general.

The complex processing of cashews is done exclusively by hand. Today, "gebana Burkina Faso" processes 1200 tons of unshelled cashews annually into 220 tons of ready-to-consume cashews. Harvesting takes place from January to June, processing all year round. If the conditions are right, raw cashews can be stored without any loss of quality.

The processing starts with steaming the raw cashew nuts to neutralize the toxin Cartol in the shell. Then the outer hard shell is cracked and the nuts are dried. After drying, the nuts are treated with thermal shock to facilitate the shelling of the fine skin. Finally, the nuts are sorted and vacuum packed.

Today, around 450 people work for gebana Burkina Faso and 3,250 farming families benefit from long-term sales security, organic and Fairtrade prices for their products, and training in organic farming. For the producers, the premiums for organic cultivation, advance financing and purchase guarantees as well as the avoidance of intermediate trade are decisive added values, because Burkina Faso is one of the poorest countries in the world.

Since 2018, Pakka has been a co-owner of "gebana Burkina Faso" with a 20% shareholding.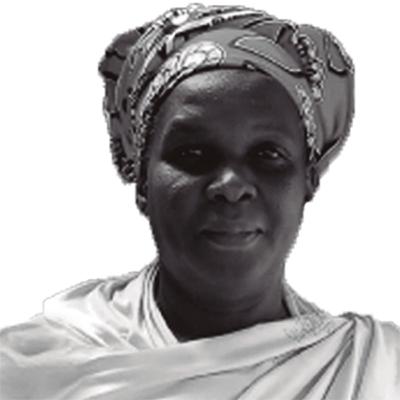 Farmerstories
the farmers behind the cashew nuts

Find out who they are, where they live and what working with Pakka means to them.
Pakka products from Burkina Faso
Ihr Dynamic Snippet wird hier angezeigt... Diese Meldung wird angezeigt, weil Sie weder einen Filter noch eine Vorlage zur Verwendung bereitgestellt haben

Where is Gebana Burkina Faso

Damit eine Karte eingebettet werden kann, muss eine Adresse angegeben werden
Our other partners and suppliers